UPDATES
Tuesday, May 31, 2016
- Writer's Block is still a thing, unfortunately. I keep trying to thaw it out...hopefully someday it will so I can finish books and suchlike! I do miss writing very much: the process, the way it made me feel, the fictional characters. Everything. I'm trying to find a place for writing in my "new life," and I think once I do, it will come back. It's just taking it's sweet time.
ABOUT KRISTEN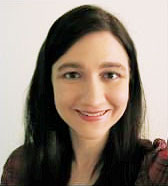 Kristen Sheley was born in January 1979 in Beaverton, Oregon. She graduated from the University of Oregon with a BS in magazine journalism, and later earned her Master of Arts in Teaching from Pacific University. She taught high school English for seven years in Northern California before eventually returning to the town of her youth. In 2012, she moved to Colorado, where she is teaching once more.

At nine, she fell in love with writing and dreamed of becoming a published novelist one day. Kristen wrote the first "Partners in Time" book on and off between the ages of fifteen and twenty-one. It was finally published in October 2002. The latest book in the series, A Change of Course, was released in the fall of 2010.

In her spare time, Kristen enjoys photography, history, research, traveling, reading magazines and novels, and movies -- especially the Back to the Future films.